How to Keep your SEO Strategy on Track – SEO Myths Debunked
Every webmaster knows the importance of creating an effective SEO strategy for building organic traffic to their site. But this could be a very difficult concept especially for people just starting their website.
Building an effective SEO campaign can be time consuming and when you're focusing your efforts on strategies that have no real value then that's time sent down the drain.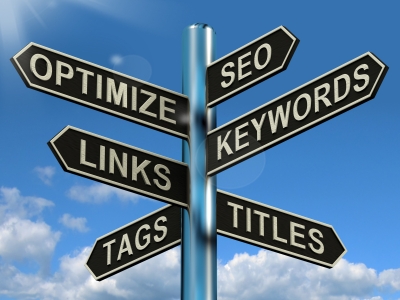 Domain Age
For link builders targeting websites which have been up for years is a good gauge for determining the quality of a website. The simple logic is that the older a website gets, the better its search engine rankings. Domain Age is but a bit of the SEO puzzle. This is so small that focusing your efforts on other strategies is a better alternative than just waiting for your website to put some years.
This could be frustrating for new webmasters who are left to think that the only way they could compete with more established websites is to rack in more years. A website's overall quality is not determined by its age, but it is the combination of quality content and links that play a huge role in making a website an authority in its niche.
Tags, Tags and more Tags
I think most webmasters will be found guilty of this. We all know how easy it could be use keywords for tags and have it sprinkled all over the website. Most of us would place this on every place possible hoping Google's search engine spiders would eventually find these and have our website get a nice SEO boost.
Meta Tags is another easy place to use keywords on your posts. We've all heard how optimizing our Meta Tags by placing our target keywords can be useful for helping us land in search results better. This might not hurt your website at first. But after using the same keywords for your tags over and over again you might find yourself being penalized for keyword stuffing.
One rule of thumb when it comes to quality SEO strategies is that the harder it is to employ, the better its quality in the eyes of Google.
Keyword Domains
The first steps that any new webmaster does when creating a site is to choose a domain name. Most of us for example would research our target keywords and find ways on how we could use it on our domain names. However, most of these keyword domains have already been taken. We are left with combining two or three keywords just to come up with an entirely original domain name.
Fresh Content
Another thing that most new webmasters find themselves doing is constantly posting new content on their site. We find ourselves pressured to post two or three articles a day just to keep our content updated. Again, there must be a balance between keeping our content fresh and relevant.
We must always make it a point to keep our readers and visitors engaged. This could only be done by posting useful and informative articles. When you are left to choose between posting daily content and weekly quality updates, choose the latter.
Article Marketing
Link building will always be an important aspect of any SEO strategy. Article marketing has long been a proven method of creating links back to your website. But with Google's latest updates, the quality of this links has been subsequently downgraded. This has left many websites reeling from poor search results and some have even been penalized.
Again, the problem with this strategy is the relative ease of submitting poor quality articles stuffed with keywords all pointing back to your site.
Related Posts via Categories